All About
Tracks & Records
Our Story - Tracks & Records
Jamaica, the home of Bob Marley, Blue Mountain Coffee and Bolt. At every Tracks & Records you get to experience a truly authentic combination of the best that Jamaica has to offer through our music, sports and of course amazing food.
Our co-founder and 8-Gold Medal Olympian Usain Bolt wanted to ensure that from the moment you opened the door, to that first bite of traditional Jamaican Jerk Chicken, you would not just be getting a 'taste of home' but that real Jamaican vibes that the world has grown to love.
Enjoy traditional Jamaican dishes like our Jerk Platter, a combination of perfectly seasoned jerked chicken and pork, or try the U-Burger, our signature burger named after our co-founder and friend Usain Bolt.
Every Tracks & Records features music from the best dancehall and reggae artists, great food, signature cocktails and 'nuff' vibes.  And no trip to Tracks & Records is complete without doing a photo with Usain's signature "to the world" pose with friends.
So what are you waiting for? Come and join us for some "Real Jamaican Vibes."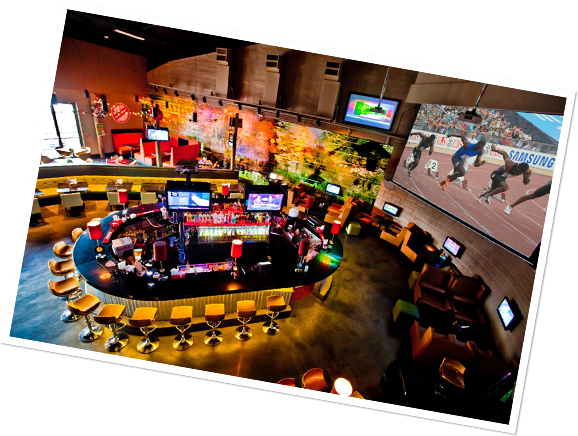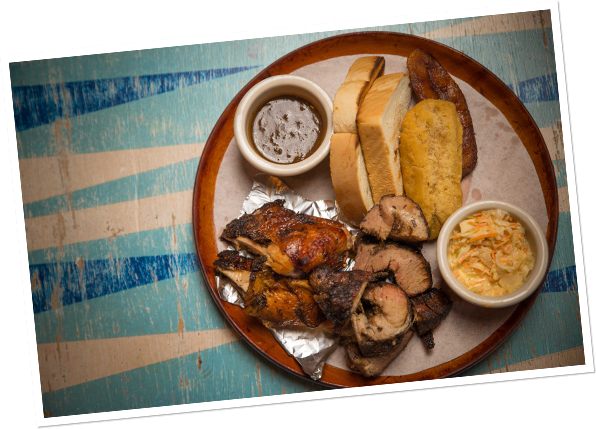 The moment you step through our doors and smell the aromas of our menu, you'll be tantalized – from our 'pickins' and 'nyammins', to our traditional soups and salads, the jerk pan, our Bolt inspired burgers and other signature dishes. Our chefs bring the quintessential, authentic Jamaican flavours we all know and love.

We use fresh, local ingredients to create dynamic menu items that are sure to leave you wanting more. Our drink menu has a wide selection of delicious and exciting cocktails, beers, wines and premium liquors sure to satisfy everyone's taste buds! We are a fast-casual dining experience, but when those scents hit you, you won't want the food fast…you'll want it NOW!
Taste the Vibes- Authentic Jamaican Cooking.
Jamaica is known for having some of the most flavorful cuisine in the Caribbean. Here at UBT&R we bring you real Jamaican flavors to excite your taste buds and leave you wanting more! Our recipes are created to give you a taste of Jamaica. The seasonings, the spices, the cooking methods all combine to give our food that special something.